With magnificent landscapes and over 7,000 years of fascinating history and culture, Ras Al Khaimah – the northern-most emirate of the United Arab Emirates – is a relaxing, engaging and reinvigorating getaway.
Visitors can soak up near year-round sunshine against spectacular backdrops: from breath-taking coastlines, lush mangrove forests, rich terracotta desert and fertile green oases, to the dramatic, awe-inspiring vistas of the stark Hajar mountains, including the country's highest peak – Jebel Jais – where temperatures are around 10 degrees lower than the UAE norm and which is ranked by TripAdvisor as the emirate's most popular attraction.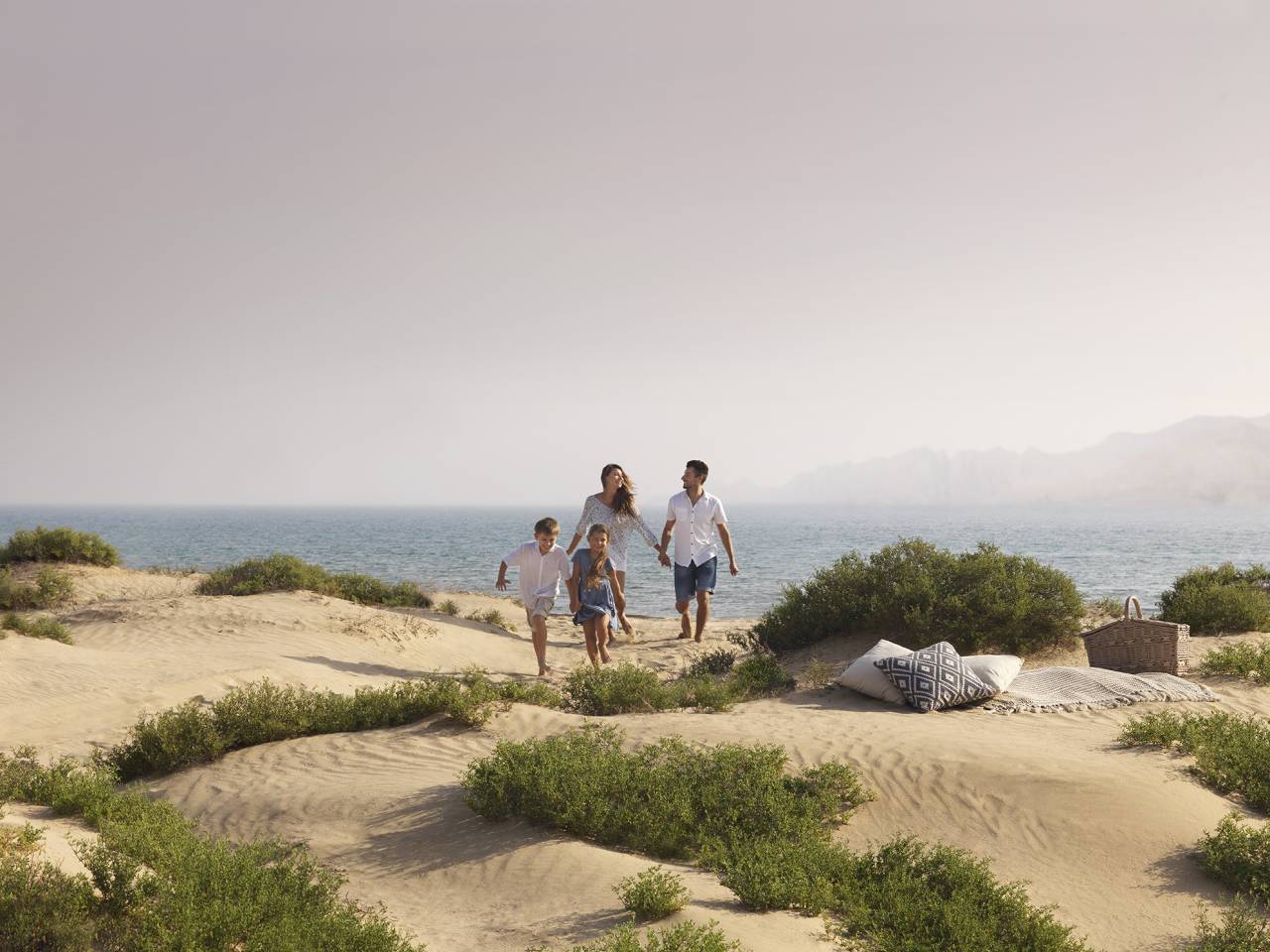 The myriad of landscapes offer up a host of activities for all interests and all ages. There's relaxation, water-sports, family and luxury beach resorts and waterfront golf along the emirate's 64 kilometres of white, sandy beaches. There's kayaking through the mangrove forests with hidden bird and marine life. The adventure of a desert safari tackling huge dunes, camel and horse-back riding, tours which take in the emirate's ancient and intriguing heritage and culture, including its passion for local cuisine, and adrenalin-packed hiking, trekking, cycling and ziplining.
Visitors also have a wide choice of accommodation – from ultra-luxurious beach resorts managed by some of the most notable names in the hospitality business, to family-friendly city and beach resorts, city centre properties and resorts for the more laid-back adventure seekers.
You can live the ultimate desert experience in Ras Al Khaimah. Enjoy a wide range of traditional Arabic activities with dune bashing, belly dancers, Arabic Tanoura, camel riding as well as Arabic barbecue. Desert camps also provide facilities to experience an overnight stay for those who wish to camp under the stars.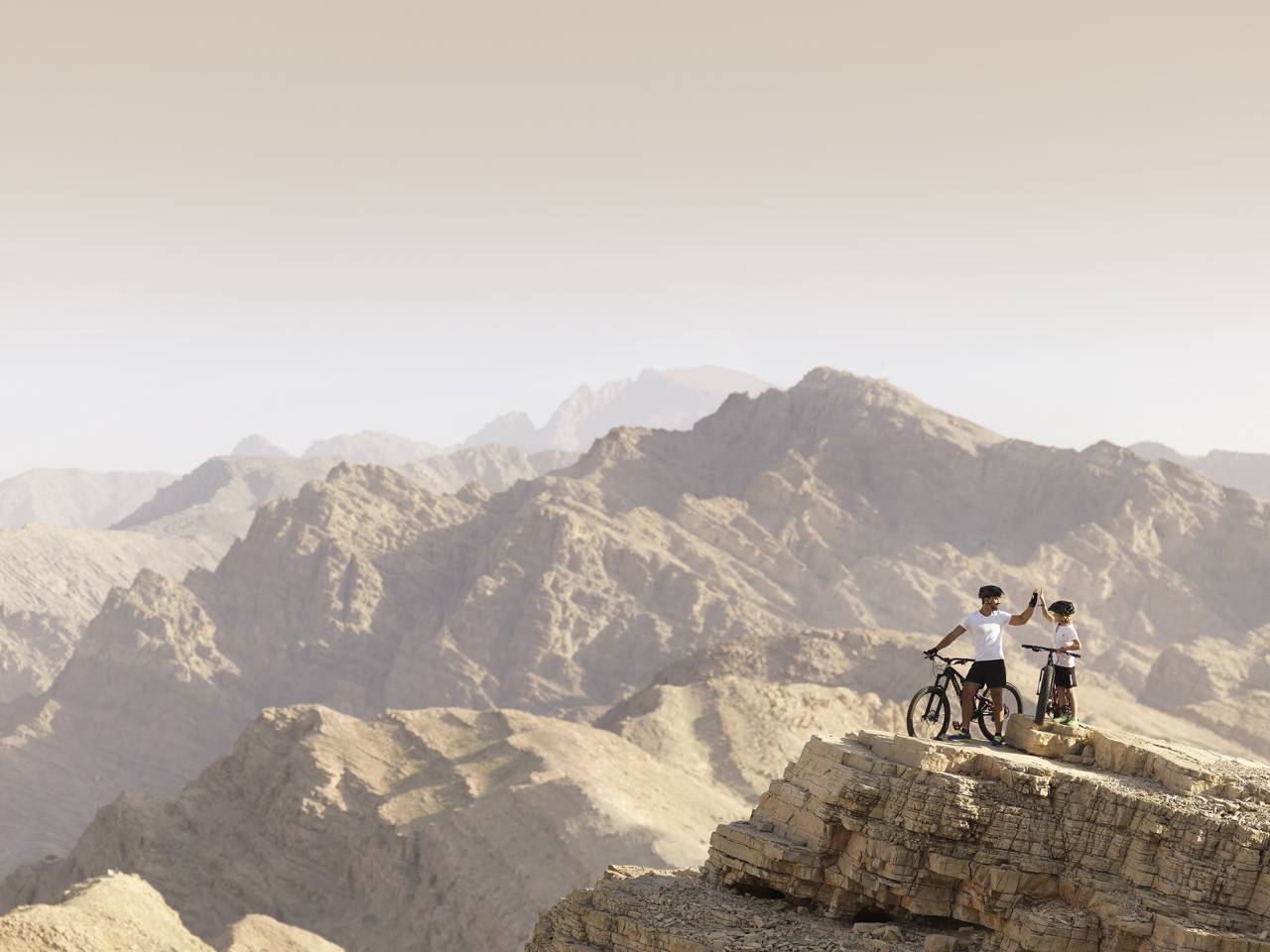 If you enjoy mountains and cycling, spend a day mountain biking on the UAE's highest mountain, Jebel Jais, and take part in a guided hike with three adrenaline filled ziplines with the Via Ferrata experience. Jebel Jais is also home to the World's Longest Zipline, Jebel Jais Flight – an exhilarating experience you should definitely tick off your bucket list. You will soar with unparalleled speed, over the UAE's highest mountain peak and land on a breath-taking transparent platform that will be suspended completely in air, 15 stories high.
For those looking for a more laidback experience, the Jebel Jais Viewing Deck Park is perfect for you. With several viewing platforms, visitors can enjoy panoramic views of the majestic Hajar Mountains and its flora and fauna.
Much of Ras Al Khaimah's popularity also comes from the ease with which it can be reached. By road, Ras Al Khaimah is a mere 45 minutes from Dubai International Airport. Visitors from Dubai can also reach Ras al Khaimah within 25 minutes via the Seawings sea plane service. Meanwhile an increasing number of charter operators, many from emerging markets, are now flying into the easy-to-navigate Ras Al Khaimah Airport.
Ras Al Khaimah is full of surprises, enough to satisfy those who seek thrills, who want serenity, who want to connect with nature or even reconnect with their families.
You can discover all that Ras Al Khaimah has to offer by enrolling in the Ras Al Khaimah Travel Master programme. Fantastic hotel discounts and destination deals await you! Simply visit www.raktravelmaster.com. 
Whatever you're looking for, you'll find it in Ras Al Khaimah.