Congratulations Wogayehu Terefe, you have a new job at Ethiopian Airlines in Nordics. Why did they give this job to you?
Thank you so much. I think this would have been an ideal question to my supervisors. But I believe it has to do with my all-round experience at Ethiopian Airlines in various positions and countries, as well as successful results and achievements. I have been serving the airline at various positions in the last 20+ years. I have led the corporate strategy and international affairs, worked as head of public relations, and took part in major communication, promotion activities and branding projects. I also served as country manager Zimbabwe before moving to Stockholm with the new post. I am proud to be part of the Ethiopian Airline's great stride and milestone achievements that has led the airline to become Africa's largest and leading airlines and one of the most successful and well recognized airline brands globally.
What are Ethiopian Airlines plans for the Nordic region?
We have been here in the market since year 1999 with the opening of direct flight from CPH. Our aim is to strengthen the link between the Nordics and Africa by providing convenient connections and seamless services to our customers. Ethiopian Airlines is currently flies to more than 127 destinations globally of which 62 points are in Africa. We are connecting passengers in few hours to various points in Africa through our strategic hub in Addis Ababa. We have been serving Stockholm and Oslo with five weekly services and increase our frequency to seven in December.
Why should you fly with Ethiopian Airlines?
We connect the Nordic countries very efficiently to all the major destinations in Africa, with our largest and expansive network in Africa. Ethiopian Airlines offers short and quick connections focusing on value added services and passengers' comfort. We are a full-service airline offering flatbed business class and a very comfortable economy class, with vast entertainment options. Ethiopian operates Boeing 787 Dreamliner from the Nordics, and the airline has a composition of young and environment friendly fleet of more than 131 aircraft. We are also proud member of Star Alliance and Skytrax four-star airline. We assure our passengers enjoy our awarding winning and African flavoured Ethiopian hospitality.
How has the pandemic affected your business?
The aviation industry has been seriously affected due to the pandemic and Ethiopian Airlines is also no exception. But the airline stayed afloat due to its loyal customers and the diverse aviation strategy it has followed, shifting its business focus to cargo, hotel and Maintenance and overhaul. Ethiopian Airlines managed the unprecedented challenges without bailout money from any source, layoff passengers or decreasing salaries. Ethiopian Airlines has been providing uninterrupted passenger and cargo services to Stockholm and Oslo throughout the pandemic most importantly transporting Covid 19 protective materials on belly hold and freighter aircraft.
Tell us something about the travel industry in Ethiopia?
My home country Ethiopia is endowed with plenty and diverse tourist attraction sites, and it is hidden gem for many Europeans I would say. We have so much to offer in many areas. We have many indigenous species of both animals and plants, only existing in Ethiopia. Our ancient cultural traditions and friendly mix of religions creates really an interesting mix of reasons to come and visit us. The first human being Lucy was also an Ethiopian. Ethiopia the birthplace of coffee so having a coffee ceremony in Ethiopia is quite an experience for all senses. Travelers can do historical site tours, nature and adventure tours, cultural tours, trekking, coffee tours, festival tours, hiking tours, bike tours, bird watching tours and stopover tours in Ethiopia. Currently, Ethiopian Airlines flies to 18 destinations within the country, which is the largest domestic network in Africa.
The biggest challenge in the Travel industry 2021?
The impact of Covid 19 crisis is still affecting the travel industry in 2021 and airlines are struggling to keep afloat by taking various cost saving measures and however, expected to show gradual recovery.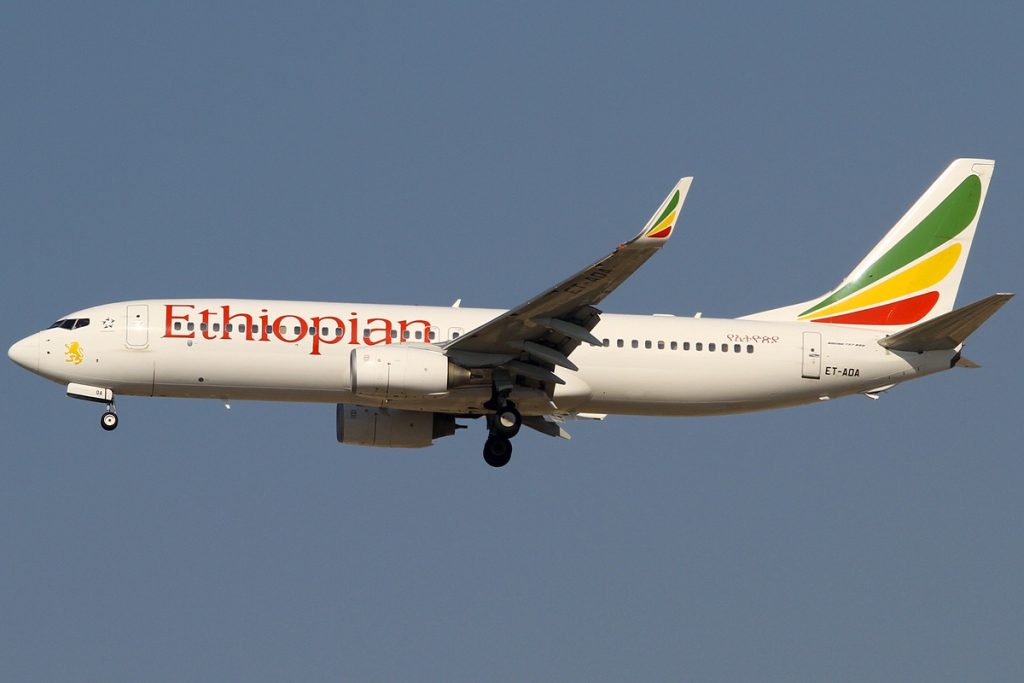 Name: Wogayehu Terefe
Title: Area Manager Nordic and Baltic Countries
Family: Married
Stay: in Stockholm
Last trip: to Addis Ababa
My Favorite ferry company: unfortunately have not had the time and opportunity to test them yet, but my colleagues strongly recommend Tallink & Silja Line
Favorite travel app: Ethiopian Airlines Mobile App
Airlines I prefer to travel with: Ethiopian Airlines and SAS
Favorite destination: Seychelles
My dream trip: Maldives
This we do not know about you: I love Paintings
Varmt välkommen till Travel News Market den 11 november. Det är gratis att gå som besökare: HÄR ANMÄLER DU DIG!
Vill ditt företag synas på mässan: Klicka här
Om du har några frågor, vänligen kontakta oss på tnm@travelnews.se.